Jared Della Vallu
Alloy Development
About
Jared Della Valle has been a real estate professional and architect for more than 18 years and has managed the acquisition and pre-development of more than 1 million sqft in New York City along the Highline, in the Hudson Yards, and in Dumbo, Brooklyn.
Jared Della Valle sits on the Board of the Van Alen Institute, the Architecture League of New York, and the Downtown Brooklyn Partnership and is a member of the U.S. Green Building Council. He has previously taught at Columbia University, Syracuse University, Washington University, Parsons School of Constructed Environments and Lehigh University. Jared has widely lectured at major universities and institutions and his work has been the subject of more than 50 articles and publications including a monograph entitled "Think/Make" published by Princeton Architecture Press.
He holds a B.A. from Lehigh University and Master's degrees in both Architecture and Construction Management from Washington University, St. Louis, MO. He is a LEED Certified, licensed Architect in New York State, holds an NCARB (National College of Architectural Registration Boards) Certificate and is a licensed real estate broker and a member of the AIA (American Institute of Architects).
Company
Our belief in making great architecture guides our practice. We see opportunities in unlikely places and approach both design and development rigorously. We are relentless in the pursuit of making work in the built environment that has enduring and recognizable value.
With over $700 MM in development since 2006, we have established ourselves within the industry as thought leaders for our comprehensive approach to development. And while we are proud of the rewards our projects yield, we are equally, if not more motivated by the values our work reflects.
Projects
Dumbo Townhouses
Dumbo, Brooklyn, NY
At the corner of Pearl and Water Streets, Alloy developed five contemporary four bedroom, three bath townhouses with private parking, a garden and a roof terrace. The townhouses feature 20' parlor floor ceilings, fireplaces and sky lit rooms throughout. In addition, they are designed with energy efficient building systems and a high performance building envelope. All townhouses were sold in 2013 with occupancy occurring in 2015.
Acting as the architect, contractor, developer and broker for the project Alloy identified that the townhouse program was missing from the neighborhood. While a large condominium tower was an 'as of right' option, the team opted to pursue half the development potential. This critical decision lowered construction costs creating efficient townhouses for sale. Sited within the Landmark District, the team was sensitive to the industrial warehouse context which includes the City's first reinforced concrete buildings. The facade is clad with tensile Ductal concrete panels, a contemporary concrete technology which compliments the tone and texture of the neighboring buildings and allows the concrete to be cast to delicate proportions. This economically viable combination created a contextually sensitive and beautiful addition to the built environment.
DETAILS
• 100% sold out 3 months into construction
• Efficient building envelope
• Ductal concrete panel facade
• Record PPSF at time of Sale
• Private cobblestone alley with parking per residence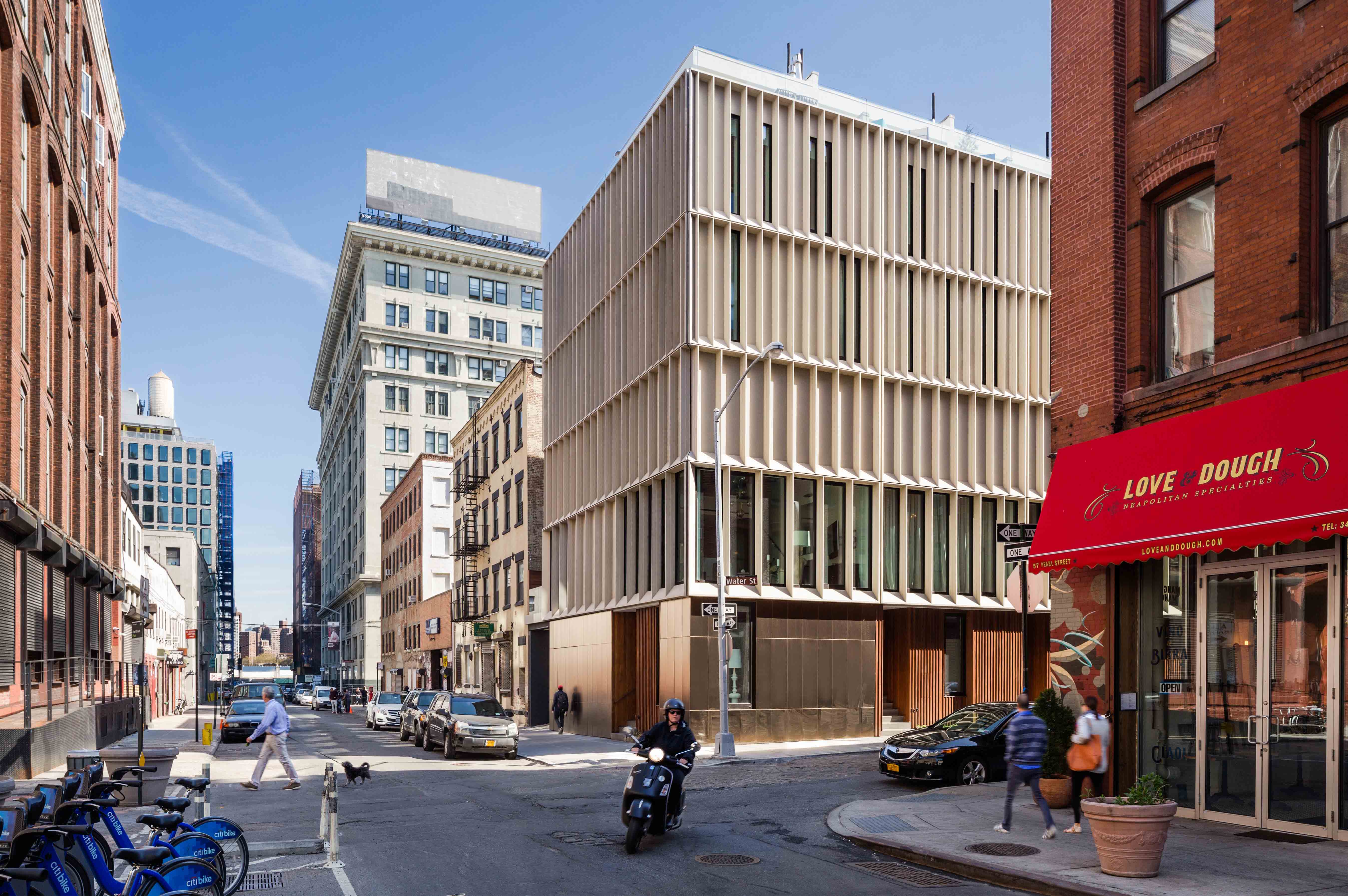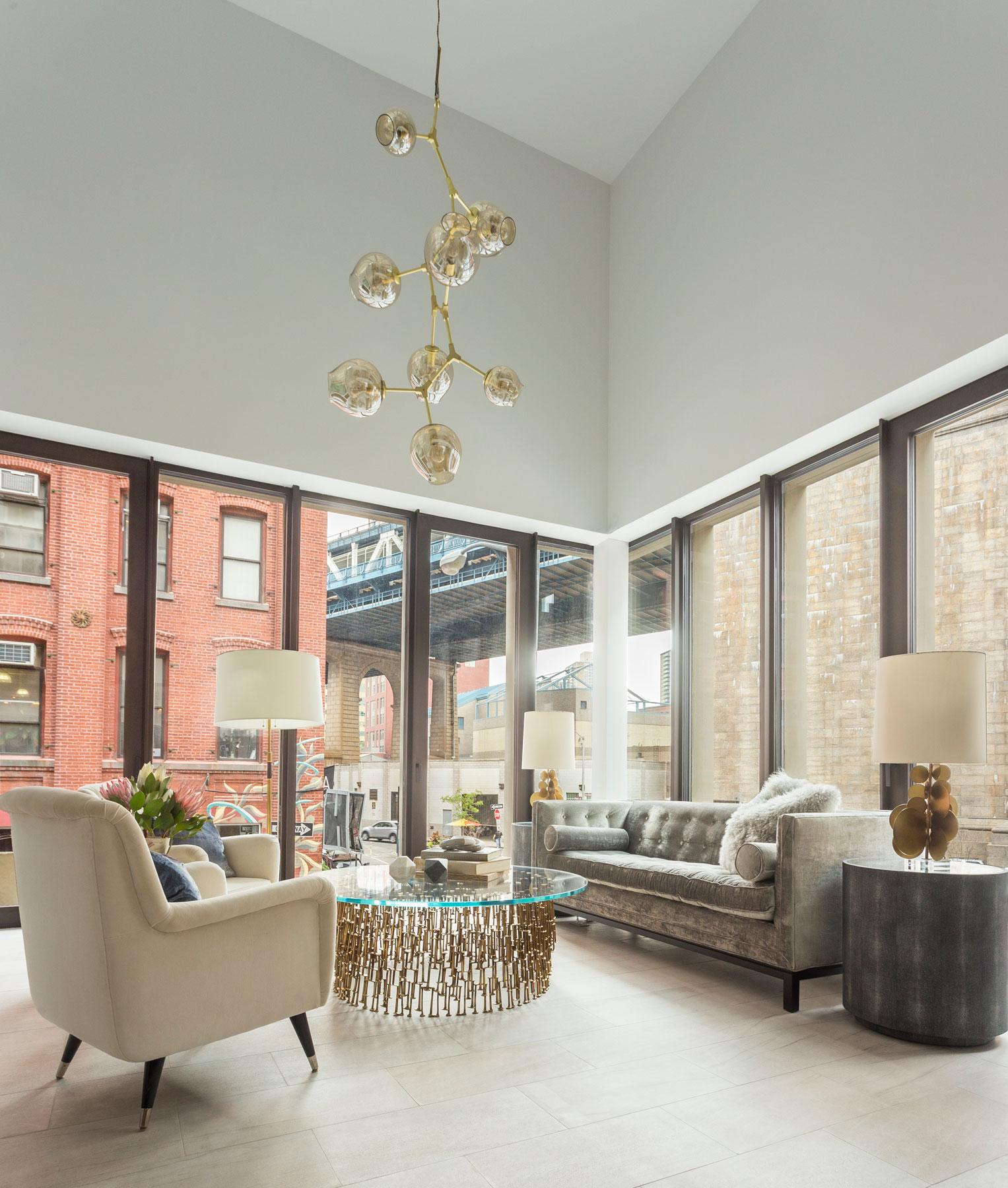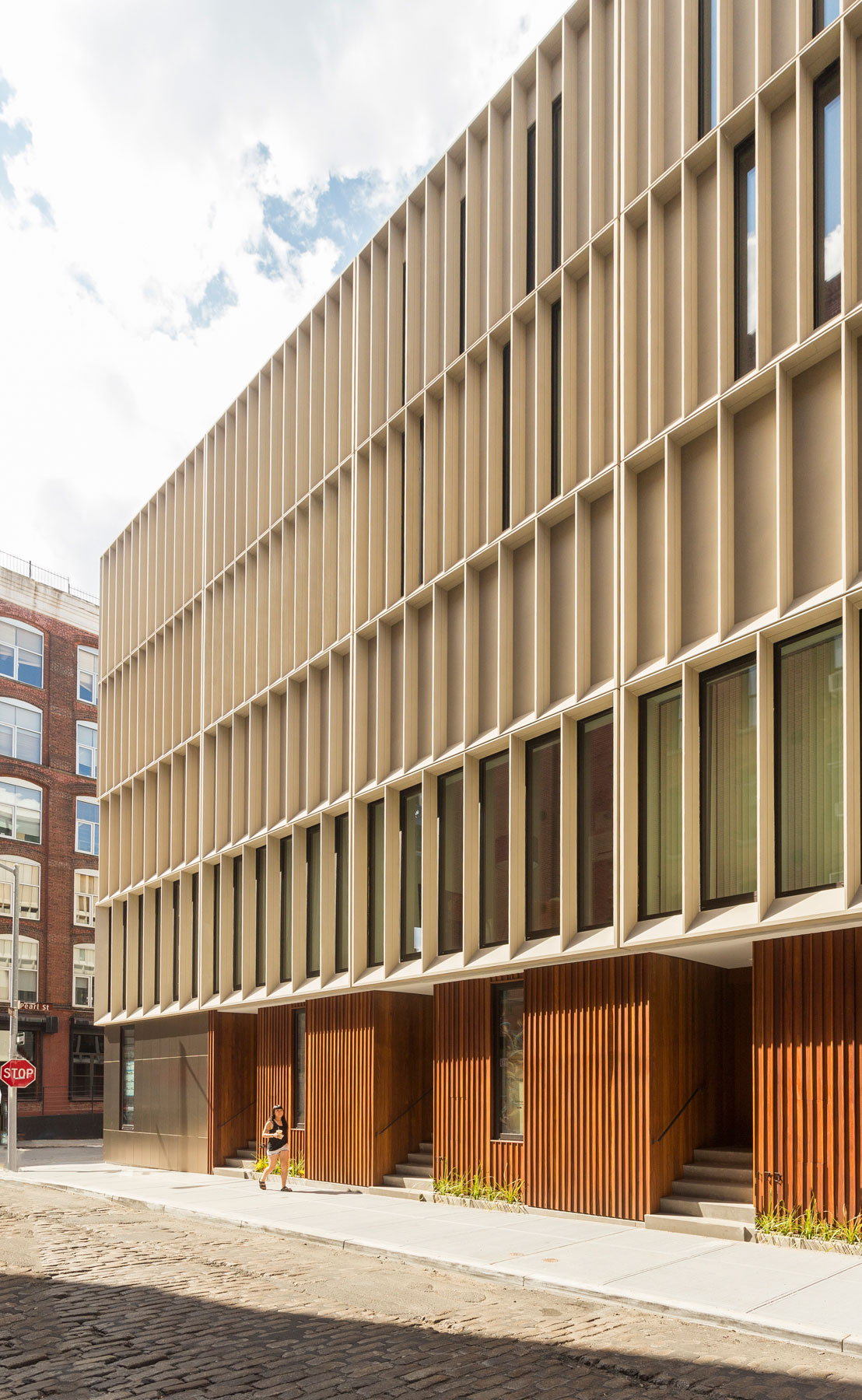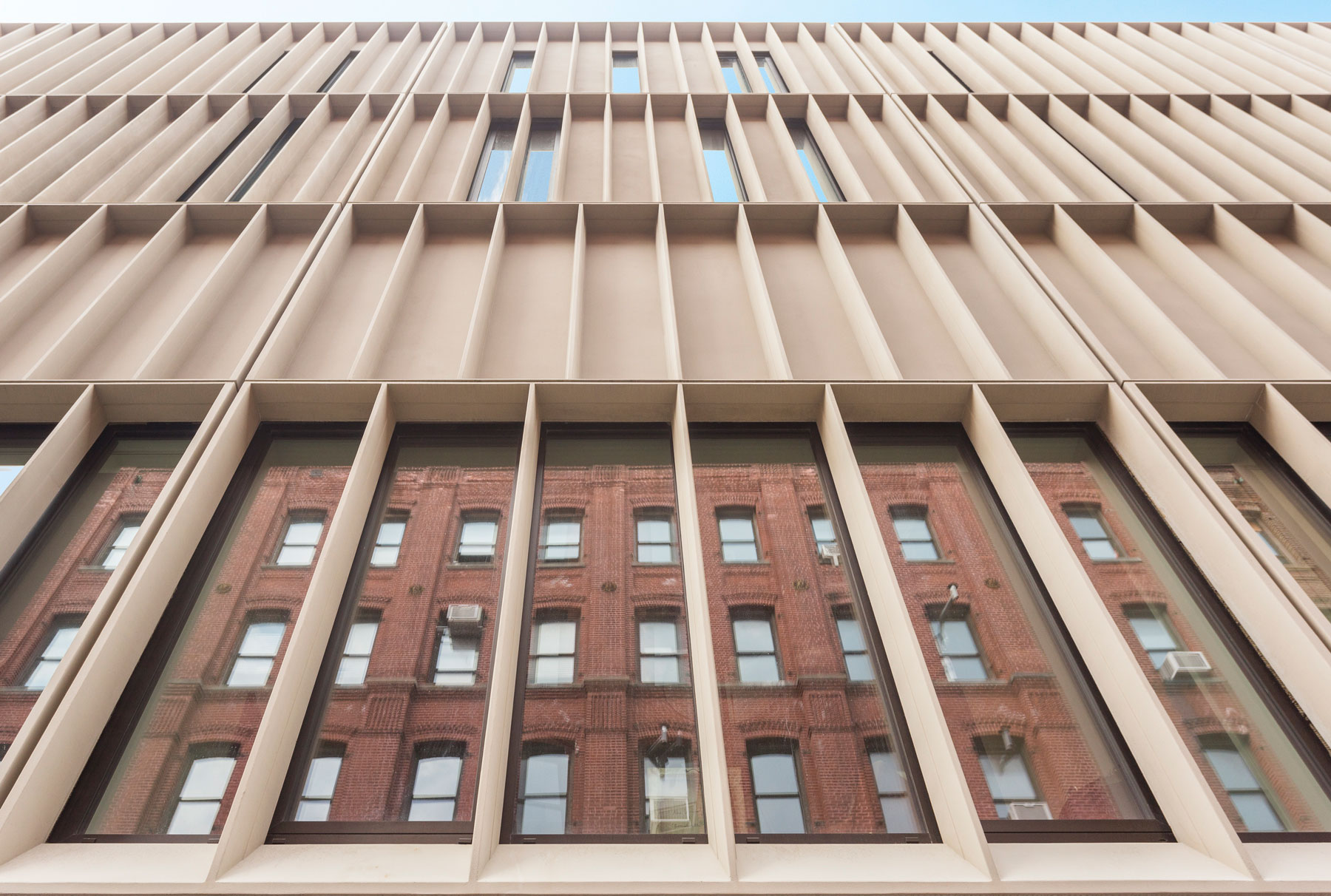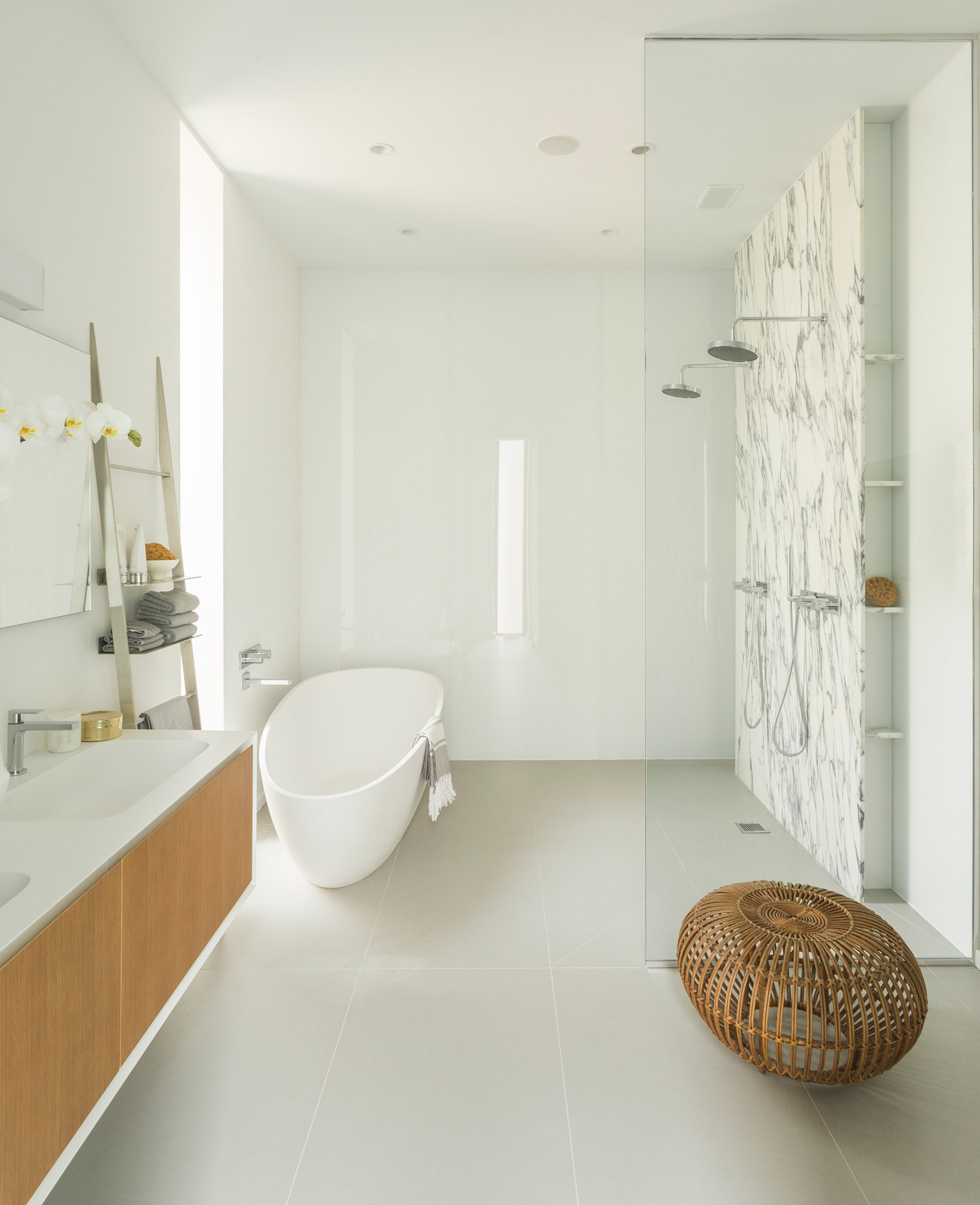 192 Water Street
Dumbo, Brooklyn, NY
Alloy acquired this one hundred year old DUMBO warehouse in 2010 and converted the building into eight expansive lofts averaging 2,450 square feet plus a new, one-story penthouse addition. The lofts feature generous layouts and modern details while maintaining the historic architectural character of the existing building. Construction was completed in under a year and the project sold out in 2012 prior to occupancy.
Built in 1887, this historic tea warehouse was converted into eight expansive lofts averaging 2,500 sf plus a single story penthouse addition. The existing brick and heavy timbers were carefully restored showcasing the fabric of the historic structure. In contrast, interventions to support a contemporary home are minimal and controlled.
DETAILS
• Sold out within the first few months of sales
• 27,000 gross sf
• 8 loft apartments in loft conversion
• 1 contemporary penthouse addition
• 1 parking space