Photo-Realistic 3D Renderings
For Architects & Real Estate Developers
Spend less time creating 3D renderings and more time doing what you love! 
If you're looking for a way to free up more time for you and your team whilst getting great looking visuals for your projects, then you've come to the right place.
Developing a building can be a difficult venture. With so many moving parts that need to be coordinated simultaneously it's not always easy to be on top of everything at once.
This is what we do for you.
We eliminate the need for you and your team to pour hours & hours into making high-end 3D renderings and design visuals for your projects.
Our team will bring you peace of mind and comfort knowing that your project visuals will be high caliber and stunning, leaving you to focus your attention on the other critical areas of your design.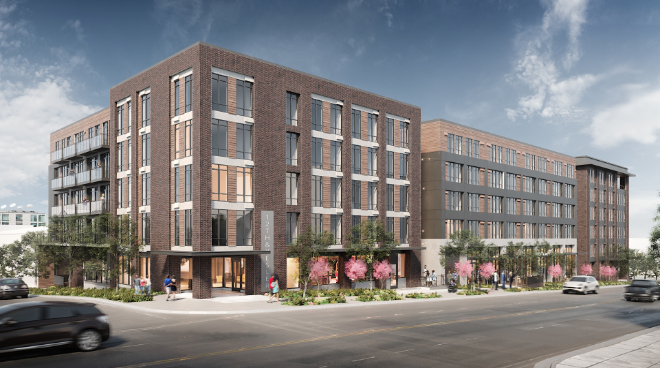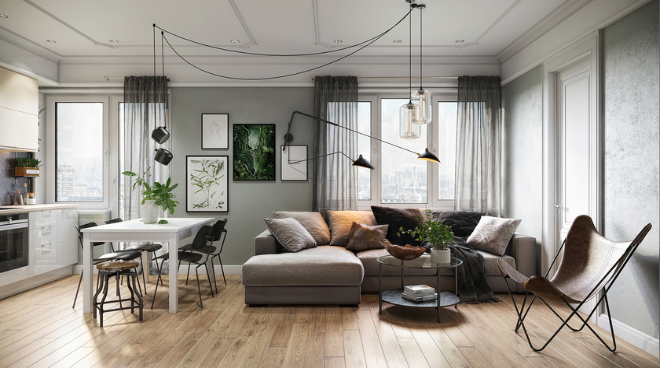 A BETTER DESIGN PHILOSOPHY
Take advantage of our 5-Star design team and get a set of bespoke photo-realistic renderings which can help get your next project noticed, funded & sold.
"The Growth Media  team made the whole process really simple and straightforward. Their ability to transfer our ideas to the finished product was second to none. We are extremely happy with how our renderings turned out and we were able to bill our clients for more than we paid."
"The Growth Media  team made the whole process really simple and straightforward. Their ability to transfer our ideas to the finished product was second to none. We are extremely happy with how our renderings turned out and we were able to bill our clients for more than we paid."
Choose Your Rendering Style
Proposal Renderings
The Proposal Renderings are a simple, concept level rendering style that will effectively and inexpensively showcase your vision without breaking the bank. These are perfect for adding to RFPs, RFA's, and early stage concept plans.
LEARN MORE
Project Renderings
At the Project Rendering level, 3d renderings are more complex and photo-realistic. These renderings are perfect for showing your vision to an audience, visualizing design concepts, and adding photo-realism to your visuals. 
LEARN MORE
Market Renderings
Market Renderings are elite level visuals specifically designed to market and sell your project before the first shovel ever hits the ground. Market Renderings is as much about bringing art into the 3d rendering as it is about capturing the technical details.
LEARN MORE  
PROPOSAL 3D RENDERINGS
Win More Proposals
Proposal Renderings are an inexpensive way get great visuals that will convey your vision to a prospective client without committing to concrete design details in the early stages.
These 3D renderings are perfect for projects that are still in their concept phase. Before you can expect to win a project, you will have to convey your vision to the client without over committing to particular details. The proposal rendering was designed for you to get the maximum benefit of artistic visualization without having to break the bank on something that is not concrete.
Many of our clients like to use this style to help convey the essence of their designs in 3D and draw attention to critical design themes and decisions.
PROJECT 3D RENDERINGS
Highlight Your Project's Best Features
Project Renderings are our most popular architectural 3D rendering tier as it offers clients the high-quality visual that can be used to accurately represent their designs but doesn't require the level of detail and time that are required to create our Market Renderings, and therefore doesn't warrant the extra expense.
These renderings are perfect for projects that you have been awarded where you really want to show your clients the details of what makes your design special.
How 3D Renderings Can Work For You
Realistic Accuracy
Seeing is believing. Project success depends on so many factors, none less important than community support. Show your viewers EXACTLY what they can expect to be built in their community.
Catch Design Flaws
Need more clearance width when entering a room? Does the ceiling make the room look small? Answer these design questions easily when you have photo-realistic 3D renderings of your space created.
Free Yourself
Don't spend 40 additional hours working on getting imagery. Your time is best spent working on moving the project forward. Your design is always in the hands of professionals graphic artists at Growth|Media.
The Key To Your Marketing
Planning on acquiring tenants before you open? If so, your marketing campaign is going to need some great visuals to go with your pitch. Nothing beats photorealistic, nothing.
Easy Design Reviews
If you're planning on going through Design Review, you're going to need a great set of renderings to get you through. Wow your audience with your next project by showing them exactly what you are building.
Enhance Your Brand
Everything that comes out of your company reflects on your brand. Don't let mediocre project renderings soil your reputation for being great.
"Growth Media was able to integrate our creative needs and wants into a beautiful and realistic rendering. We enjoyed being able to actually show people what our vision was and the value it was going to bring. I would recommend Growth Media to anyone looking  to use renderings as a marketing tool."
4 Reasons to love renderings
The Amazing Benefits of 3D Renderings
We specialize in making your life easier by giving you the visuals you need in order to streamline the approval process and pre-sell more units with less work.
When our 3D renderings are integrated into your marketing materials, clients and officials notice. While it may seem like a small addition, it speaks volumes to the stakeholders.
A 3D rendering means that they can quickly and effortlessly see if your space is the right space, making their experience with your firm a simple and professional experience.
Attract more residents
Easily move past those that are not serious and get straight to those that want what you have.
enhance your marketing
Use 3D renderings to greatly enhance your marketing & sales materials.
Increase site-unseen sales
Earn your prospective clients' trust by having all of your marketing materials and 3D visuals ready when they answer the call.
Make a stronger connection
Help your clients understand why your spaces are the best with a comprehensive color visual.
GET NOTICED
Tired of having your projects glanced over because of outdated looking imagery?
Take your project visuals to the next level!
When you partner with us, you will never have to worry about embarrassing subpar visuals that hurt your chances of getting your project noticed, funded, and sold.
We create 3D renderings that will give your viewers an inspiring glimpse into a better future with your project details.
GET FUNDED
Use your 3D Renderings to show your investors your exact vision at scale and with pinpoint accuracy.
With a bespoke set of 3D renderings, your investors will know exactly what they are buying into from day 1. With a set of photo-realistic 3D visuals your clients will be able to see and interpret your design plans without question or reservation.
By cutting through the speculation and the late stage design questions, you will be able to focus on more important elements of your development project. 
Get Sold
Build your marketing campaigns around your visuals & engage your audiences before a single shovel ever hits the ground.
Charge forward confidently knowing that your visuals will be able to sell more spaces site-unseen when you give your prospects the ability to answer this simple question: Is this the right place for me? 
A great set of 3D renderings gives your viewers the opportunity to fully visualize and embrace a better life in your building.
If you are looking to pre-sell or pre-lease more spaces sight unseen, then having a great set of 3D renderings is paramount.
Architects
We work with Architects at firms of all sizes. We've worked in tandem with other agencies to do only portions of the final 3D rendering, and we have created full renderings from modeling to final colorings. Alleviate your project work load and focus on the important creative aspects like design & programming
Developers
Developers love that they can get their visuals for marketing and sales long before the building is ever built. We understand the important need of design visuals in order to sell and pre-lease space. We work with projects at all stages of development to generate truly great imagery.
Investors
Putting together attractive presentations and marketing packages is a key component to getting initial interest in projects which is why many real estate investment trusts prefer to use our 3D renderings for their visual presentations
Brokers
Brokers know best that visualization is the key to a quick and successful transaction. Our 3D rendering and design services make it possible to put the clients into the space as if it were their own.
Getting You Great Renderings in 5 Easy Steps
Every project we work on goes through this 5 step action plan. This system ensures that all of our projects end in a great result and give you a positive experiences working with Growth|Media.
Discovery
We start by collecting all the necessary information from you in order to begin creating renderings. 
the Model
We start by creating a wireframe based on the information you've provided.
first Rendering
Once we agree on the model, we begin layering the model with all of the intricate details that make your project special.
Revision(s)
After seeing your rendering fully layered with materials and textures, you'll have 2 opportunities to make adjustments to ensure that it's perfect. 
final rendering & Delivery
We will add the finishing touches and begin the final rendering process so that you get the best visuals for your project. Simple as that!  
Getting Started
What You'll Need To Get Started
Select Your rendering Style
Proposal Renderings 
Project Renderings
Market Renderings
Select Your rendering type
Interior Rendering
Exterior Rendering
Aerial Rendering
Submit the Project Details
Site Plan / Floor Plan
Building Elevations
Materials / Textures
Landscape Plan
Rooftop Plan (If Needed)
GET A SET OF PHOTO-REALISTIC 3D RENDERINGS FOR YOUR NEXT PROJECT
Fully Modeled
Tailor Made
Custom Materials
Tailored Furniture
Dedicated Project Manager
10 -14 Day Deliverable
2 Free Revisions
*Bulk Discounts Available*
Fully Modeled
Tailor Made
Custom Materials
Tailored Furniture
Dedicated Project Manager
10 -14 Day Deliverable
2 Free Revisions
*Bulk Discounts Available*
Your satisfaction guaranteed
Our #1 priority is your satisfaction. Making you happy makes us happy. That's why wwee offer you a full 100% satisfaction guarantee.
Frequently Asked Questions
How long do 3d renderings take to complete?
It varies based on the complexity of the project and what type of rendering plan you have chosen.
The general rule of thumb is 5-7 business days for a first draft and 10 to 14 business days for finals.
There are several factors that account for turn-around time, but we always shoot to have the final imagery done within 7-10 business days, but we often finish earlier than that.
If you are in need of a quicker turn around time, say a 3-5 day turn around, we do offer 'Accelerated Delivery' where your project will skip the line and we will elevate it as our highest priority, which includes working on it over weekends.  Accelerating your delivery is subject to a 50% increase in final project costs.
I'm in a hurry. Can I get my project expedited?
Yes, you absolutely can! We understand that sometimes you are going to be in a rush, and other times you will have ample time.
This why we offer a fast-track option that will put your project at the top of our work schedule and will allow us to get it to you as soon as possbile.
Expedited projects add a 50% surcharge to the cost of the project
I only need certain items fast-tracked. Can I fast-track some items and not others?
Yes, you absolutely can! Choose which items you want to have expedited and which one's you don't. We only charge you for fast-tracked items.
How much do revisions cost?
With every project, you will receive 2 free revisions. If you need more revisions after that, which is rare, you can purchase additional revisions for $250.
When do I pay for my renderings?
We require that all projects under $10,000 be paid for prior to the start of the project.
All projects over $10,000 have the option to pay 1/2 the total cost of the project before the start of the project and the remaining upon delivery.
What forms of payment do you accept?
We use Stripe to process all major credit card payments, and we also accept direct account deposits (ACH) for those who qualify.
You can also use Paypal to process payments. 
I have a few questions before I buy, who do I talk to?
There are 3 ways to get in touch:
Use the instant chat button located in the lower right section of your screen
Use the contact form at the bottom of every page 
Email us at Studio@growthmedia.co
I don't have a 3D plan for my development yet, is that a problem?
Nope, not a problem.  We have partnerships with some amazing modeling architects that will be happy to assist you in getting a base 3D model ready for the rendering process. 
This service is separate from the rendering service we offer and will come with its own costs, which is determined by the size of the development and the amount of time it will take to model. Modeling your project from a PDF starts at $300. 
If you want to inquire about having a model made for you for rendering purposes, simply email us what project documents you have at orders@growthmedia.co with the subject line, "Modeling Price" and we can get you an accurate quote.
Still have questions?
Get In Touch
700 SW Fifth Ave
Portland, OR 97201
studio@growthmedia.co
Ready To Get Your 3D Renderings?